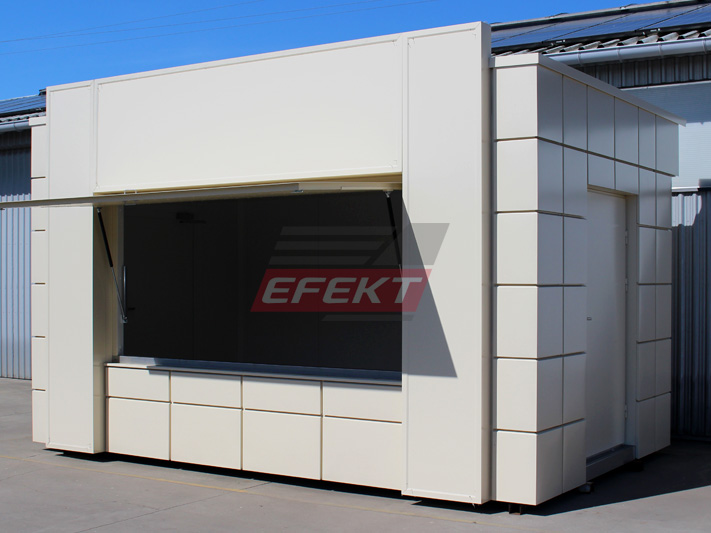 Modular Catering Units: Versatile, Customizable, and Ready for Business
Welcome to the innovative world of catering and hospitality! Our Modular Catering Units bring unparalleled flexibility and style to your culinary ventures. Ideal for bars, pubs, chic restaurants, or fast-food outlets, our units are crafted to meet your specific needs. Embrace the opportunity to deliver exceptional dining experiences in any location, with the ease and elegance our units provide.
Mobility and Flexibility: Effortlessly relocate or expand your business. Our units are mobile, freeing you from the limitations of a fixed location.
Custom-Built for Your Success: Tailored to your requirements, our units offer optional features like sanitary rooms, gastronomic annexes, and bespoke electrical installations, ensuring they embody your brand's personality and operational needs.
Certified Quality: Each unit is certified and adheres to national standards, ensuring safety and excellence in your culinary activities.
Your Business, Our Mission:
We are dedicated to empowering your business with modular solutions that are not just spaces, but symbols of efficiency, style, and flexibility. With our Modular Catering Units, the culinary possibilities are limitless.