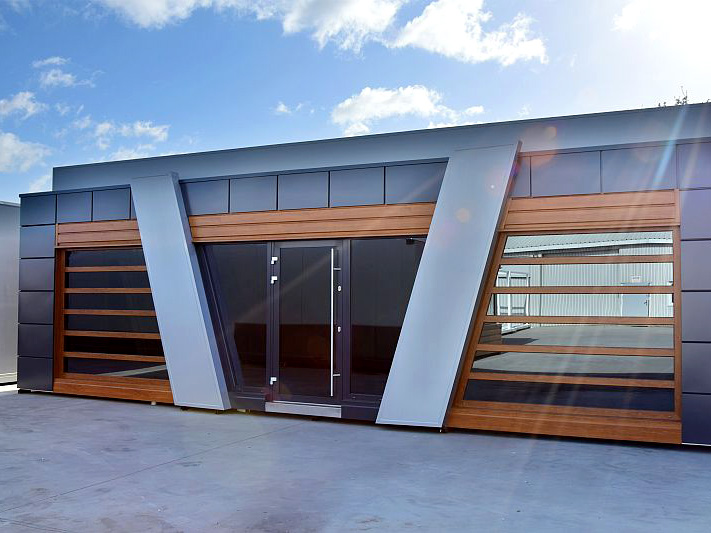 Efficient, Sustainable, and Adaptable Solutions for Today's Business Environment
In the fast-evolving business landscape, having a versatile and efficient workspace is more crucial than ever. Our modular office spaces are not only cost-effective and environmentally friendly, but they also present a contemporary alternative to traditional office structures. These spaces are crafted to foster productivity and well-being, ensuring a warm and inspiring work environment for your team.
Tailored Design and Rapid Delivery
Our modular office spaces blend unparalleled flexibility with custom design, catering to businesses in need of dynamic growth or temporary solutions. These spaces are highly adaptable, designed to reflect your company's ethos and values, ranging from compact offices to expansive layouts. Complementing this, our commitment to efficiency ensures swift delivery and installation nationwide. Whether it's bespoke new offices or pre-approved used structures, we provide modern, ready-to-use spaces swiftly, without compromising quality.
Sustainable and Adaptable Office Solutions
Designed for long-term value, our modular offices are more than a temporary solution. They grow with your business, offering easy reconfiguration, extension, and upgrades like solar panels and LED lighting. These eco-friendly offices use sustainable materials, minimizing waste and promoting recycling, thereby reducing your carbon footprint and enhancing your company's image among environmentally conscious clients.
Exceptional Service for Diverse Business Needs
We pride ourselves on delivering a comprehensive, personal service experience. Our team is dedicated to understanding and fulfilling your unique business needs, offering flexible rental and purchase options for both short-term and long-term requirements. Join the ranks of satisfied clients who have leveraged our modular office solutions to foster productivity, innovation, and business growth.