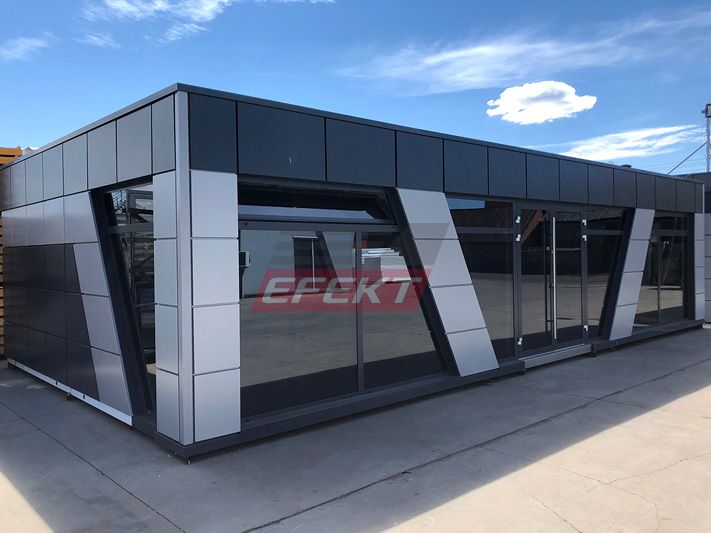 Our portable buildings are more than just practical solutions; they represent a fusion of style and efficiency that transforms spaces into dynamic environments. These structures are designed to be versatile, serving as impressive sales and marketing suites, welcoming reception areas, or vibrant hospitality units. We understand that each client has unique requirements, and our buildings are crafted to meet these diverse needs, ensuring that every space we create is not only functional but also aesthetically pleasing and conducive to the activities it will host.
Customization and Comfort
Our buildings are customizable to suit your brand's identity and operational needs. They are equipped with advanced insulation for comfort, customizable aesthetics to match your brand, and modern technology for a productive environment. The flexible configuration allows for adaptations to suit evolving business needs.
Cost-Effective and Agile
Our portable buildings offer cost-effective and agile solutions for both short-term and long-term needs. They are easy to install and relocate, providing a practical solution for dynamic business environments.
Comprehensive Service and Quality Assurance
We provide comprehensive services from design to installation, ensuring quality and efficiency. Our commitment to excellence guarantees that our portable buildings meet the highest standards of quality and design.