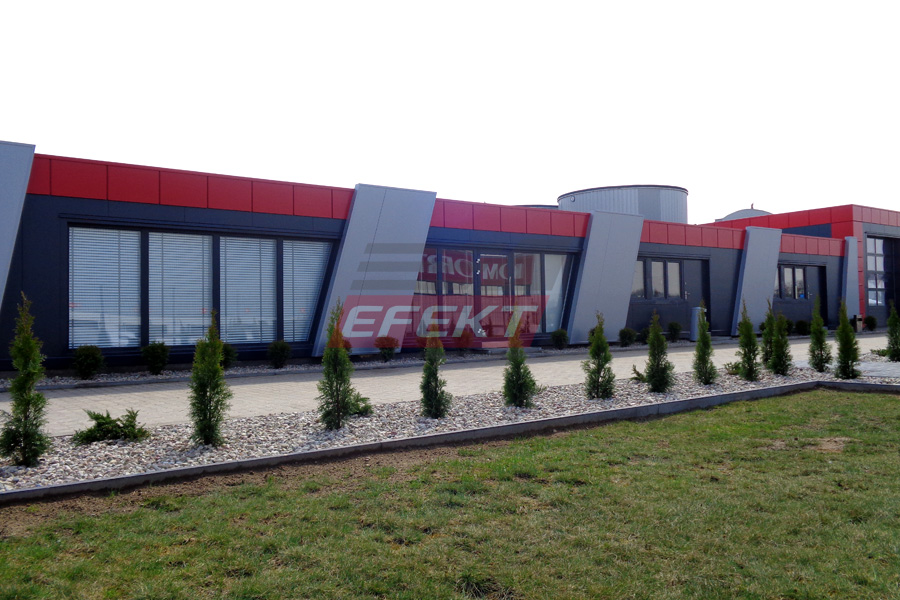 At our company, we excel in crafting prefabricated industrial buildings and modular buildings, employing state-of-the-art sandwich panel casing technology. Our buildings, made from a variety of high-quality steel sections, are not only robust and durable but also customizable to meet the specific needs of your project, whether it be commercial, industrial, or office space. This bespoke approach ensures that each structure we create not only meets but exceeds the unique functional and aesthetic requirements of our clients.
Our modular buildings are designed for efficiency and adaptability. The use of prefabricated elements significantly speeds up construction, enabling quicker occupancy and a faster return on investment, while also reducing costs by minimizing labor and material wastage. The flexible and scalable design of these buildings allows for easy expansion or reconfiguration to meet changing business needs. Additionally, the use of sandwich panel technology enhances sustainability through superior insulation, which lowers energy costs and supports eco-friendly practices. Moreover, the controlled prefabrication process ensures high quality and safety standards, guaranteeing a reliable and durable building solution.
In addition to our core offerings, we provide comprehensive assembly services, ensuring that your facility is not only well-built but also fully functional with top-notch electrical installations and efficient heating solutions. Our maintenance services, including snow removal from roofs and renovation work, ensure that your facility remains in prime condition.
Whether you're looking for a compact commercial pavilion, a versatile storage container, an attractive shopping kiosk, or a functional office pavilion, our modular solutions are designed to meet your unique requirements, maximising efficiency and adding value to your business.